IQC - The ISO Pros
of Duluth, MN & ISO 9001 Experts
Security is one of the most fundamental areas we need to monitor in a business. A good business should be well-secured and guarded against inside threats as it is from the outside.
That is why IQC – the ISO Professionals offers you the best training in Duluth for you to safely run your business and prevent any malpractices that may arise in your company. Aside from certification, we also offer consultation, implementation, and auditing for your ISO needs.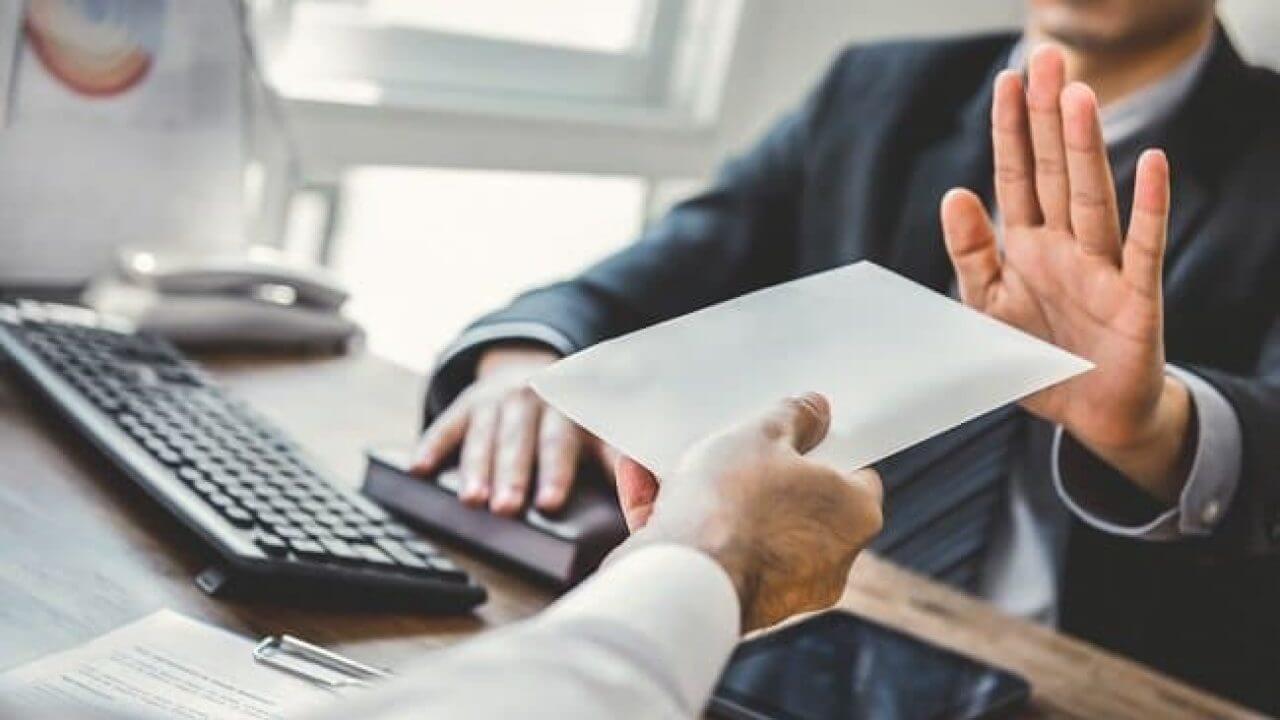 Corruption and Bribery
Corruption is easily defined as an unlawful gain through illegal means. This malpractice is prevalent in any industry around the world. You may even call it a virus.
One of the means widely observed around the world is bribery. A form of corruption where one is compensated through tangible means for selfish schemes. We wouldn't want this in our company – and neither should you.
Saying NO To Bribery
One of the biggest challenges a company may encounter is not always outside the community. Oftentimes, one of our own families may pose threats to the company and this can result in profit loss, a decline in supplier and investor trust, or worst – legal case. That is why we are offering an Anti-Bribery Management System (ABMS) and provide training, consultation, and certification for you to safeguard your company from corruption and dereliction of duty.
By successfully implementing an in-depth audit in areas susceptible to bribery, your company will be secured from such risks.
ISO 37001
Just to give you a glimpse of what we offer; here are two key areas where ISO 37001 are focused:
Prevent any bribery and/or corruption by the organization. This pertains to personal gains by any member or employee of the company receiving any form of compensation for his personal agenda.
Prevent any bribery and/or corruption of the organization. This pertains to any malpractices that a company might engage in in order to boost or improve the company itself. With ISO 37001, you are more likely to appeal and guarantee better suppliers and more customers.
How Will This Benefit YOU?
Simple. You gain more businesses and increase your likelihood of getting better deals with your clients. By simply having an ISO 37001 certification, clients will become more confident with your credibility and increase their trust in your brand. And you will be ahead of your competitors.
Wouldn't you want to be the top company in your industry? Of course, you do. By being more effective in your processes you also create a better environment for your company, thus, creating a more productive culture. And if you think that's all, you will also be able to save money from unwanted legal matters that may present itself in the future.

Your Interest Is Well Secured
IQC – the ISO Professionals is a group of qualified, certified, and validated consultants that can provide you quality training and certification for your ISO needs. Mr. George H. Hummel, IQC's Co-founder is one of the people who devised ISO 9001 – so rest assured that what we offer is the best.
If you want to learn more, you may contact us at [email protected] or call us directly at our hotline 937-468-5200 and we'll be glad to assist you every step of the way.
We service multiple cities throughout the state of Minnesota. We provide all the services listed below and more in every city.
If you don't see your city listed, don't worry. Just contact us by giving us a call or filling out the form, and we'll dive deep to discover what are the best solutions for you and your business. See our areas of service: