Energy ISO 50001 and SEP
IQC-The ISO Pros
Out of the many resources available to mankind, energy has been, by far, the most important and the most sought after because of the use it has in many different industries. From the different distributors of energy in the country, there are quite a lot of factors that dictate whether or not a certain company or organization is capable and is efficient in providing the services that their clients need.
ISO 50001 is the Energy Management Standard imposed on companies, businesses, and organizations. It's the standard that would help energy distributors and companies in demonstrating their ability to commit to continuous improvement and enhancement in energy management.
Is SEP ISO 50001?
The most common misconception about ISO 50001 is that it's similar to SEP – when in reality, it's not. SEP or the Superior Energy Performance (SEP) facility is a program that is available and given to distributors of energy in both the public and the private sectors.
SEP is not ISO 50001, but, SEP is a program of conformance based on ISO 50001; it's its foundation and it's where all the categories and the choices lie. Under the ISO 50001, it offers a certain set of requirements in order for companies, businesses, and organizations to:
Create and develop a policy for energy efficiency
Identify and fix objectives, goals, and targets – to meet the developed policy
Use statistical and graphical data to fully understand and comprehend the developed policy
Measure the results effectively and efficiently
Improve energy management and make it more efficient

ISO 50001 Considered as a Requirement?
---
Another common mistake that people have in thinking about ISO 50001 is that it's required. However, akin to many, if not all other ISO standards, it's not. Organizations and companies usually take the certification because of the benefits and the advantages that it provides including the better and the more efficient framework, to show clients and third parties that they're legitimate and certified, and the like.
Furthermore, there are also companies who take the certification because they know that energy management is crucial in our fight with global warming. Not only do they conserve energy effectively and efficiently, but they also help save and preserve whatever's left of our environment too! So if you want to gain the ISO benefit, or if you want to be duly recognized as the corporation or the organization getting an ISO 50001 certification might be the best option you can take.
How ISO 50001 and SEP Helps Your Company
---
So how can ISO 50001 and SEP help you and your organization? What are the most common benefits and advantages can it have for you and your business? Whether you're a business executive, a high-ranking manager, a business owner, or if you are an advisor, getting help from an ISO 50001 and SEP certified expert would be the best option you can take.
It would be the best and het most effective because of the following benefits:
It can help you with energy efficiency
Reduced carbon footprint
Control and reduce costs and expenses
Develops the reputation you have in the industry
Helps you in managing and controlling your resources
And many more
If you want a full-on and a complete package of service, being SEP-certified is not enough. For an organization to achieve and attain an ISO 50001 certification, they first must need to pass the certification audit first – then they can go on with the certification that they're looking for.
Getting Certification
Whether you want to achieve certification for the benefit of your company or your organization, or if you want to appear more reputable and more dignified in front of your clients, you can definitely bank on us here at IQC – the ISO Professionals.
Our company has been deemed as the best and the most definitive organization for ISO-based and implemented consulting, auditing, and training and we've been considered by many companies as their go-to choice for whenever they need urgent professional help.

The Services We Offer
We here at IQC – the ISO Professionals are skilled and adept in helping you with any of the following services that you might need for your company or your organization:
Lean Six Sigma Yellow Belt and Green Belt
ISO Internal Auditor Training and Coaching (Based on ISO 19011)
ISO Standard-Specific Training
Complete and Thorough ISO System Implementation Support and Consulting
Documentation Clean-Ups and System Restarts
Pre-Assessment Audits Before Certification
And Many More
If you didn't find what you were looking for in the list we've provided above, don't fret. You can freely contact us to inquire and ask about the services that we offer – and we will be more than willing and happy to help!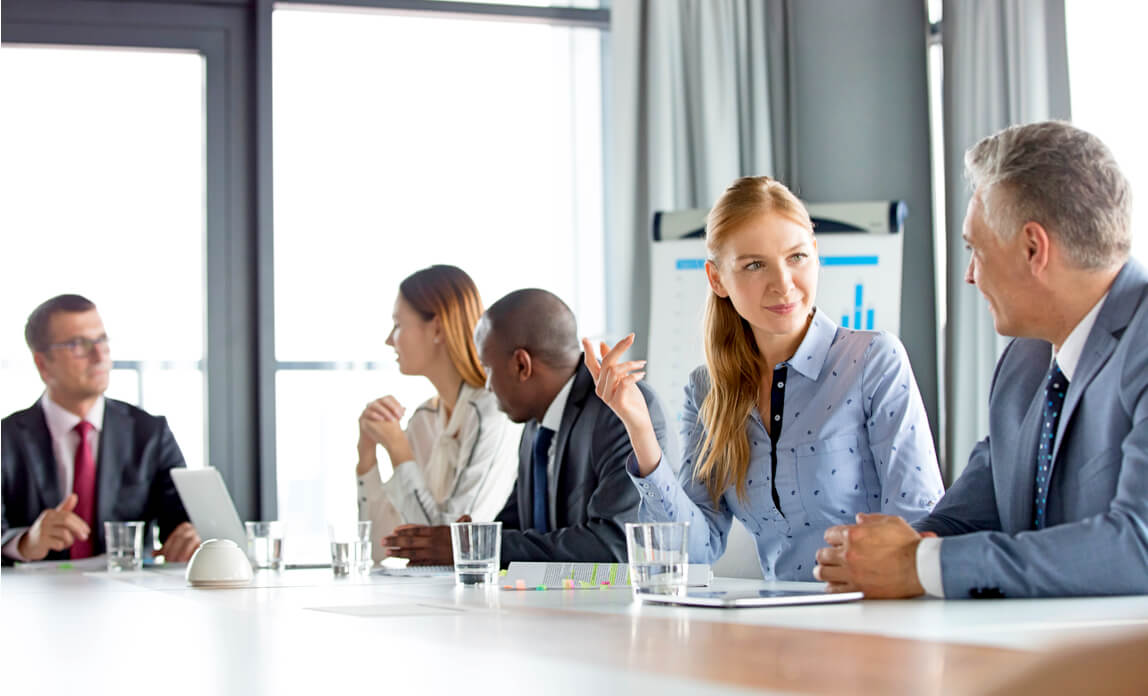 Why Manage Energy?
Managing energy should never be a question of "to do or not to do," instead, it should be a question of how intensive the management will be. Energy Management is one of the few things that would not only help you and your organization save money, you will also help in the saving and the preservation of our world too. With our help and our assistance here at IQC – the ISO Professionals, you will never experience a problem with energy management! Contact us through any of the given channels we have and expect your problems to be solved in a jiffy!
Not sure what steps to take and to what extent you need to push harder? We will help you! Our organization is filled with the best and the most dependable teams of auditors, experts, and energy professionals who will always be present to help you with everything you need.
Experience auditing, training, and certification like no other – experience it in the ISO-way! You will never find any other company that can perform the way we do, at the price that we ask for! Work with the best and never look back! Never think negatively about how you can manage and conserve energy ever again!