IQC - The ISO Pros
of Detroit, MI & ISO 9001 Experts
For 25 years, we, IQC – the ISO Professionals have supported companies with training and certification of ISO systems. This has helped over 3,500 businesses nationwide in improving their systems to satisfy all stakeholders – clients, investors, employees, suppliers, community, and government. One of the ISO systems we offer is the Anti-bribery ISO 37001 that focuses on both (1) bribery for personal gain and (2) bribery for company gain.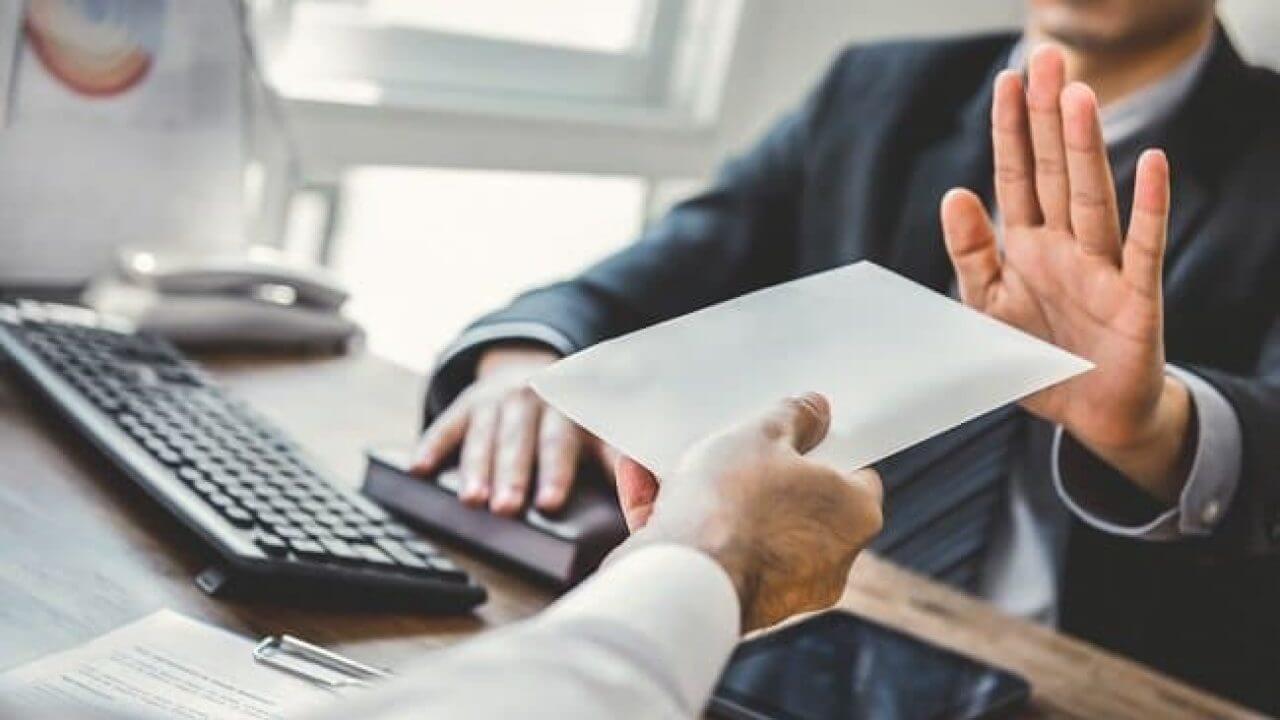 Bribery Is Not Good – Not Even for The Company
As we have mentioned above, there are 2 ways for bribery to take place. The former being personal gains, where no business will tolerate. Would you prefer your employee or a senior manager to accept any form of compensation in exchange for helping a client or a supplier? The latter being somewhat for the company where the company's benefit is being addressed. Still, unethical ways produce negative results.
With ISO 37001, you can guarantee every stakeholder that the business is functioning with the right ingredients of a trustworthy company. Not only that you present a valuable stand among stakeholders, but this also benefits you by gaining the trust of both suppliers and customers. Which means more money.  More and more customers will approach your company as you show integrity, building their trust in your whole company.
Not only does this benefit your customers but also your operations and production. You can be more efficient knowing that quality has been put first in every transaction in your company. Sub-standard materials can be prevented to enter the production floor. Ensuring only the best quality is being used for the customers' satisfaction.
With uniform and reliable processes, your company improves. Not only that, we offer more than just a certification. Consistency is an important aspect of implementing an ISO system. Having an ISO is most beneficial if your company can consistently implement and unwaveringly follow the standard. This is why we offer auditing to make sure that your company is still up to the standard. This helps you regulate and monitor if in any way any process of your business has dwindled over the years.
What Else Do We Offer?
Through training, we helped numerous businesses earn their ISO certification and managed to implement their ISO needs. Every business requires a specific ISO need. With our list of ISO standards, here are a few:
Aerospace AS9100

Automotive ISO 55001

Energy ISO 50001 and SEP

Food Safety Modernization Act FDA FSMA

Forestry SFI ATFS (Sustainable Forestry)

IT Service ISO/IEC 20000-1

Medical Devices ISO 17025

Occupational Health and Safety Management System ISO 45001 OHSMS

Quality ISO 9001

Supply Chain ISO 28000
That's just to name a few. Our company offers upwards of 30 different ISO systems to cater to your need. From training, consultation, certification, implementation, and auditing, we have your back. Rest assured that our ISO services are quality produced.
If you want to learn more, you may contact us by sending us an email; or call us directly at our hotline 937-468-5200 and we'll be glad to assist you every step of the way!
We service multiple cities throughout the state of Michigan. We provide all the services listed below and more in every city.
If you don't see your city listed, don't worry. Just contact us by giving us a call or filling out the form, and we'll dive deep to discover what are the best solutions for you and your business. See our areas of service: